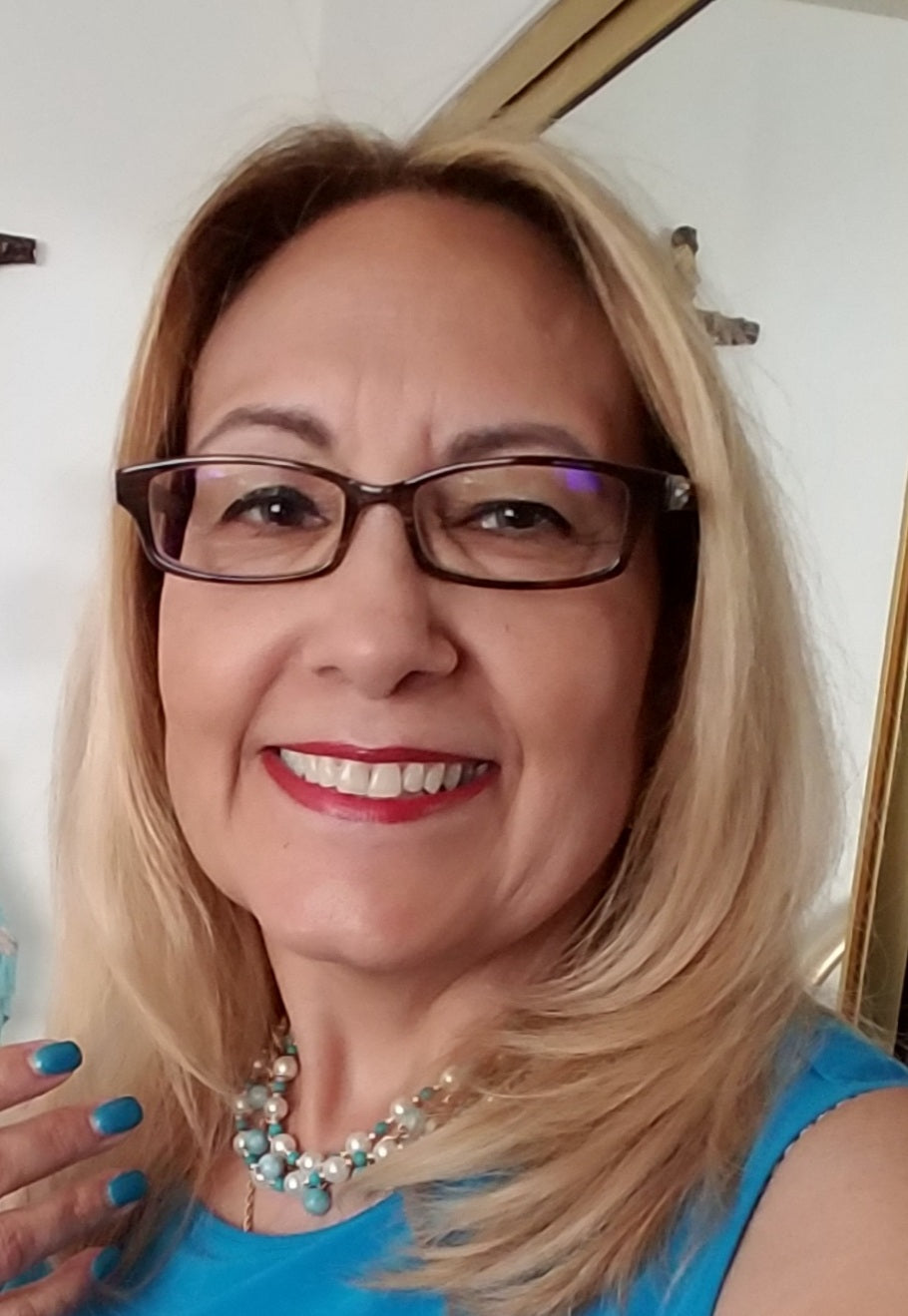 Angie Carrington, Owner/Designer
About The Owner
I absolutely love what I do, and I try to harness and infuse that emotion into every piece I make. I can only hope that my clients feel that sense of emotion when they wear my beautiful creations.   
It was an impromptu visit to the Grand Opening of a Michaels store near my New Jersey home over 10 years ago that led me to the discovery of my ultimate love and passion of custom jewelry making. In my younger years I had always enjoyed crafting and creating things by hand, but with a full time job and two small children I never had the time to really explore my full potential. But, after buying a small jewelry "kit" on that fateful trip to Michaels and making that first piece of jewelry...I was hooked! However, it was only after my husband complimented the piece and suggested I sell it that my "AHA" moment occurred! 
As my love of beading grew, I joined the Bead Society of Greater New York where others who truly appreciated the art and history of beading gathered on a monthly basis. There I was able to share this love through the Society's workshops and classes. Additionally, I continued honing my craft by delving into my own research, exploring not only the beading world, but the creation of jewelry utilizing various other mediums such as wire, clay and epoxy resin.
In 2013 I joined Etsy and was ecstatic to be able to share my wonderful pieces of art with the world! I was planning for retirement then, which inevitably led me to the Los Angeles area to be near my children and grandchildren. In 2015 I joined The Bead Society in Los Angeles and became an active vendor at the Society's bi-annual Bead Bazaar in Culver City. Since then, I have participated proudly as a vendor and contributor at various events throughout Los Angeles including Non-Profit Silent Auctions, Pop Up Shops, LGBTQ Events, and Holiday Events sponsored by various Women's Organizations. Additionally, I was thrilled to have participated as an exhibitor at the 2018 Orange County Fair's Beaded Jewelry competition and deeply honored when I won 2nd Place in my division for my fabulous "Cleopatra" statement necklace and 3rd Place for the bracelet!
In June 2019 it was my esteemed privilege to take on the role of Treasurer for The Bead Society of Los Angeles. I fulfilled my duties in this post for the next 2 years and just recently passed on the torch to another very qualified member so that I can continue to focus on perfecting my beading skills and growing my business with my own website. 
At present, I am passionately exploring the many opportunities of where my beloved craft will take me, and I am truly humbled and blessed to continue this amazing journey.  
Thank you for visiting my website today.  If you have any questions or comments, please feel free to email me via the "Contact Us" menu.  I look forward to hearing from you!